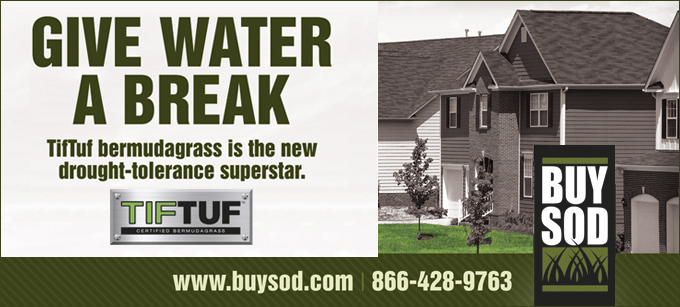 PODCAST: PLAY IN NEW WINDOW | DOWNLOAD
SUBSCRIBE: APPLE PODCASTS | ANDROID | Email | GOOGLE PODCASTS | STITCHER | SPOTIFY | RSS
Virginia Turfgrass Journal – Julie Holt, Content Director, TheTurfZone.com
VIRGINIA BEACH – The Virginia Turfgrass Council Environmental Institute (VTC-EI), the newly established nonprofit arm of the Virginia Turfgrass Council, begins their environmental advocacy through two impactful initiatives: distribution of 25,000 pollinator-friendly wildflower seed packets and a service project which includes beach grass planting and cleaning/restoring sensitive environmental areas. Each pack has 200 seeds and will treat 10 square feet.
Wildflower seed packet distribution, (in which this issue of the Journal is a key factor), will continue throughout the spring and will ultimately total five million seeds dispensed, which could create up to 250,000 square feet of new food and foraging space for pollinators. The seed mix, curated by Dr. Cindy Smith of George Mason University, consists primarily of Virginia native perennials. The goal of this project is to maintain healthy ecosystems providing season-long pollen and nectar sources to enhance pollinator populations.
An equally substantial element in VTC-EI's commitment to a cleaner, healthier commonwealth is the planting of 6,000 custom grown American Dune Grass plants on the oceanfront dunes located at the north end of the city's resort area. The planting is in partnership with the City of Virginia Beach and occurred during the VTC's hallmark event, Come to the Bay. At the request of the City, VTC-EI will make dune grass planting an annual effort, with a goal of expanding planting to at least 20,000 plants per year.
Alongside dune grass planting, Come to the Bay attendees (which include green industry professionals and environmental advocates) worked to clean and restore areas of Marsh View Park, near the south end of the city's resort area. This project location was determined by the City of Virginia Beach, with whom the VTC-EI will work to determine sites for 2022 cleaning and restoration.
The 2021 Come to the Bay theme was "Water – It's Everyone's Business". Speakers from the Chesapeake Bay Foundation, the Elizabeth River Project, Virginia State University, the City of Virginia Beach, the City of Norfolk, the Virginia Aquarium, Virginia Tech and others addressed ways Virginians can positively impact the health of natural water bodies and the importance of preserving these essential natural resources.
About the VTC-EI – We believe Turfgrass and Landscape Professionals are the Original Environmental Stewards. The Institute gives us a vehicle for our great work and to promote our industry. We work hard for our membership, representing you on environmental and government relations issues. We seek to educate industry professionals, legislators, decision makers and the general public on proper practices for environmental protection through various means, including seminars and workshops.
As a 501(c)(3) Corporation, all donations are tax-exempt. Beach grass planting and pollinator seed packs are two of the Institute's newest endeavors. Look for Informational Road Trips in your part of the state this spring and summer. We will be presenting additional opportunities for the turfgrass industry to be strong environmental stewards.
READ THE ISSUE