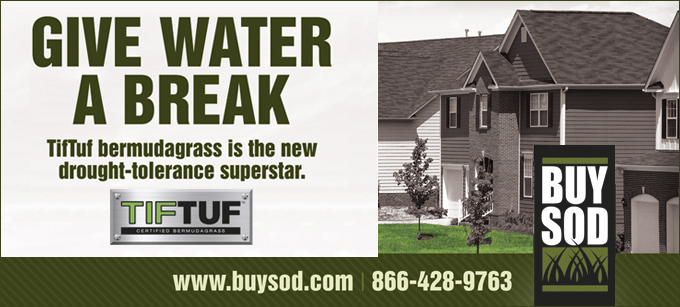 PODCAST: PLAY IN NEW WINDOW | DOWNLOAD
SUBSCRIBE: APPLE PODCASTS | ANDROID | Email | GOOGLE PODCASTS | STITCHER | SPOTIFY | RSS
Founders of Freedom Franchises and Freedom Lawns (retired).
TCNC Members Since 2011
Why did you join TCNC?
Being a member of TCNC has helped to enhance my awareness of local issues, up to date regulatory developments that effect my business, and local turfgrass workshops that have been beneficial for myself and for my past employees.
What do you love most about TCNC?
The TCNC is a solid partner with the faculty of NC State University Turfgrass departments. Being a member of TCNC has helped me to keep up with the latest agronomic research in turfgrass management as well as plant and soil science.

How has your career benefited from being a member?
One of the first things I did upon joining TCNC was to take the North Carolina Certified Turfgrass Professional exam. (NCCTP) I believe this is a valuable accolade for all turfgrass managers as it illustrates a high degree of turfgrass knowledge, professionalism, and dedication to the turfgrass industry.
What is your favorite TCNC Event and why?
The regional turfgrass conferences and seminars provide valuable information for all turfgrass professionals and offer an opportunity to acquire continuing education units toward their licensing.
What's one thing — either industry / work-related or not — you learned in the past month?
Although I am still doing a little consulting, I retired this past January after working in the Turfgrass industry/green care industry for over the 47 years. Soon after finishing school for plant and soil science and turfgrass management in the mid-seventies, I began my career as a turfgrass technician with a national company. I was eventually promoted to branch manager and then director of franchise training. Those were really infant years for professional lawncare, but working in the Columbus Ohio market which even back then was a mature lawn care market, I learned a great deal. In the early eighties I opened a successful lawncare business which grew tremendously over the following 10 years. After selling that business, I worked for a national company as a regional agronomist for a few years. I also had the opportunity and good fortune to have a gardening book published, teach horticulture at a local community college, and have a lawn and gardening radio show for three years while developing and growing my Freedom Lawns USA and Freedom Franchises business. What I have learned in recent months since retiring is that the lawncare industry is a wonderful industry and has been very good to me and to my family over the years and that in this industry- you never stop learning! My hope is that more young people will pursue a career in the turfgrass industry.
How do you define success in the Turf business?
Most folks measure success in terms of revenue. Of course, all business owners naturally work toward growing a business that is profitable. Thats why we make the commitment and sacrifices to be entrepreneurs. However, I found that my greatest feeling of success was in teaching and encouraging others such as my former employees and franchise owners to work hard, always do your very best, and above all, perform your work with the highest level of honesty and integrity. If you practice these steps, the money will certainly follow.

What's one skill you'd like to develop or sharpen this year?
Transitioning from the many years of operating a business day to day, to enjoying a fulfilling retirement.
READ THE ISSUE